FIND US ON THE WEB

Contact us 773-388-863
Hablo Español
As a Certified Distressed Property Agent, I can help you find the solution to your
real estate needs. I will find you the Best Deal!
Take Action Now! Don't waste your time and speed up the process by taking advantage
of our extensive knowledge of Short Sale and Foreclosures.
We are a professional team working diligently for you!
Estoy certificado en Short Sales y Foreclosures, con lo cual le puedo ayudar a encontrar la mejor solucion a sus necesidades de bienes y raices. Le ayudare a encontrar la mejor opcion!
Actue Ahora! No pierda su tiempo y acelere el proceso, tomando ventaja de nuestra extensiva experiencia y conocimiento en propiedades reposeidas por bancos y ventas cortas.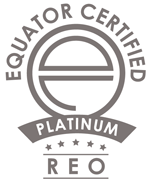 In 2012, my average was 1 Short Sale Approved per
Week!

Statistics show that 95% of the Short Sales, I have processed have been APPROVED. I have a profesional team behind me so you can rest assure that we can get the job done efficiently and as fast as possible!
En el 2012, mi promedio fue de 1 short
sale aprobado por semana!!!
Estadisticas muestran que 95% de los shortsales que he procesado han sido aprobados. Trabajo con un equipo de profesionales, asegurandole un trabajo eficiente, lo mas rapido que se
pueda!
Since 2005, I have been working with distressed properties, helping lenders find solutions for their assets.
I have also helped investors get the best value for their money. I have built strong relationships with financial entities like Chase, Citi, Bank of America, and Wells Fargo, among others.
I posses strong knowledge of the Res.net system and Equator software along with other internet marketing tools that allow for greater exposure of my listings on the web.
All this has led to results that have placed me within the Top 10 Producer of the Chicago Association of Realtors for 2010 and 2011, the Top 30% Producers of the State of Illinois in February 2011.

Some of these Short Sales were approved with such lenders as:
The majority of homeowners who lost their properties did not know what their options were

Ricardo Morales | Create Your Badge

Highly likely to recommend
Bought a Single Family home in 2012 for approximately $125K in Belmont Gardens, Chicago, IL.
"Ricardo is a very professional person, responsible, very knowledgeable about the market and great at negotiating. I became interested in a short sale property that already had a very low price and Ricardo helped me buy it for 25k less than the asking price, he also made possible that the short sale process took only 2 months which is short compared to the average 6 months that a short sale can take to be approved. Also I needed a 201k renovation loan and he recommended the best team to help me through the loan process. Since the begining he explain to me all the process of purchasing a home, difference between a -short sale, foreclosure and regular sale-. It was very helpful all the information he gave me since the first house he showed me, I am now a happy home owner and I thank Ricardo for his great work! And he speaks spanish too!"